So while "working" today, I took a break to look for stuff "i need" for my trip to Mexico. So of course I start of looking for shoes. As part of my search I think I found the uglies shoes I have ever seen: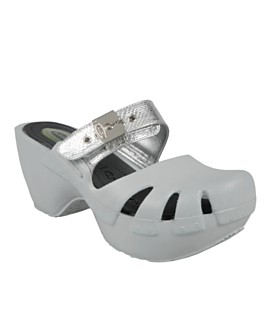 Dr. Scholls even went so far as to name it the Dance Clog. Perhaps the Silver strap gives it a disco edge and evokes memories of waiting in line at Studio 54 to the clearly now geriatric in taste Dr. Scholls designers.
All this Fug reminds me! Go check out the March Madness final four over at
Go Fug Yourself
.
I am rooting for Bai Ling and Posh for final two! Go cast a vote and enjoy the Fug!